The history of Danese Milano coincides exactly with the history of Italian design. The important phases, the coming of age and the various challenges that this company has faced show how the pivotal role of ingenious design, the communicative power of objects, the quality of the materials they are made of and the way they are distributed remain constant factors in a journey that, since 1957, has involved some of the most important names in world design, art and architecture. The needs and desires of man, as well as a profound respect for his intellect, are the values that have driven the creativity and experimentation that it takes to develop, not only the products, but also the techniques and processes involved in maintaining the complex balance between culture, authorship and business.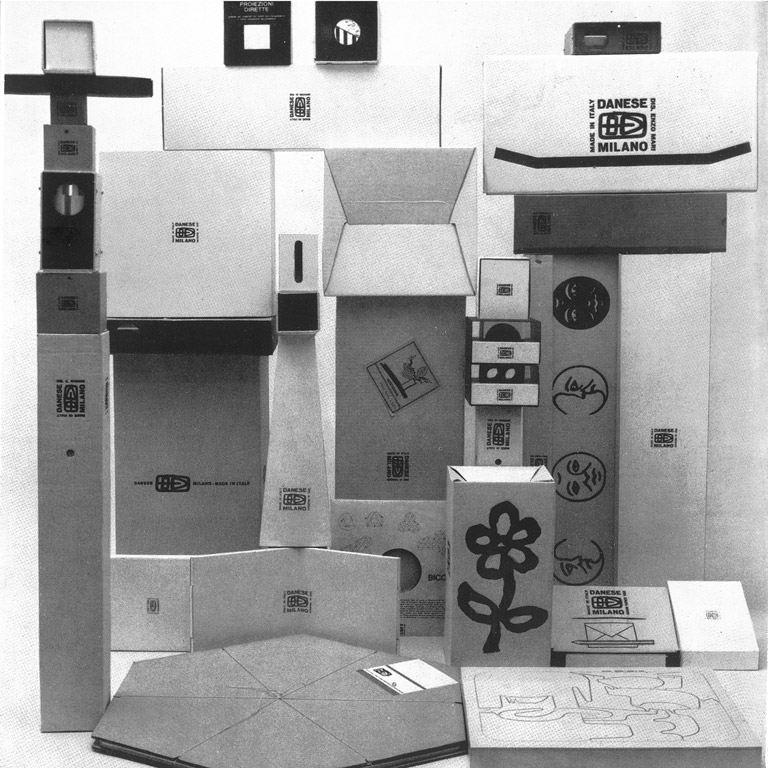 Danese Milano's packaging has always complemented the clean lines and attention to detail of the pieces contained.
Bilancia, Enzo Mari,1959. Perpetual wall mounted calendar.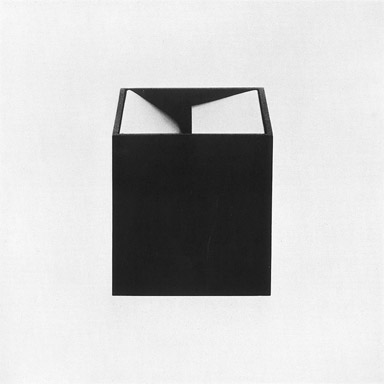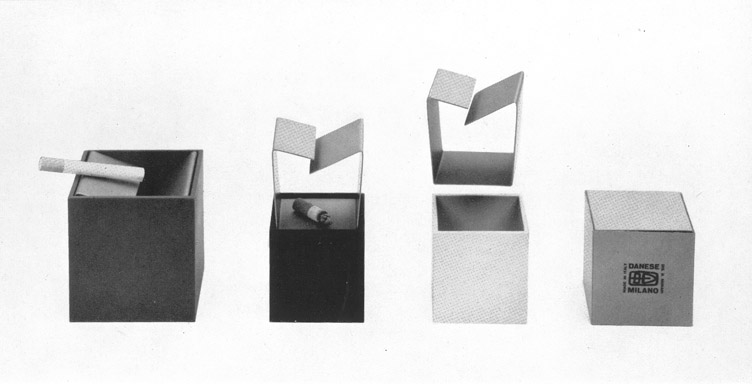 Cubo, Bruno Munari,1957. Ashtray.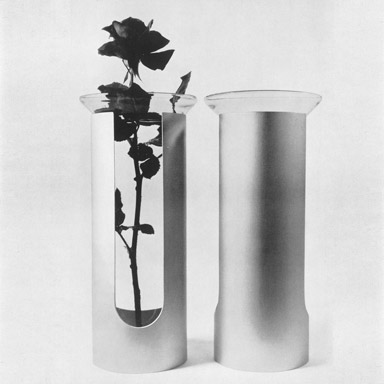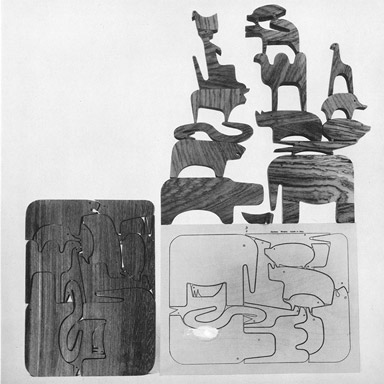 Camicia, Enzo Mari,1961. Vase.
16 animali, Enzo Mari,1957. Puzzle.